WABCOWÜRTH Secure Gateway Portal

The secure access to encrypted commercial vehicles
As the number of online services used in vehicles increases, so does the risk of potential cyberattacks on these electronics by third parties. It is not uncommon for such unauthorized access to have drastic consequences. Therefore, more and more manufacturers are encrypting their vehicles' diagnostic access with a "Secure Gateway" solution.
With our OEM cooperations, we provide you with secure and easy access to manufacturer-protected commercial vehicles. The WABCOWÜRTH Secure Gateway Portal is seamlessly integrated into our multi-brand diagnostic system W.EASY. After registering once in the portal, the user can start his diagnostic in the proven W.EASY interface.
Our manufacturer-independent Secure Gateway Portal is available to customers with a valid diagnostic license. The prerequisite for use is an existing internet connection of the W.EASY software.
The benefits of the Secure Gateway Portal
Which brands are already covered by our Secure Gateway Portal?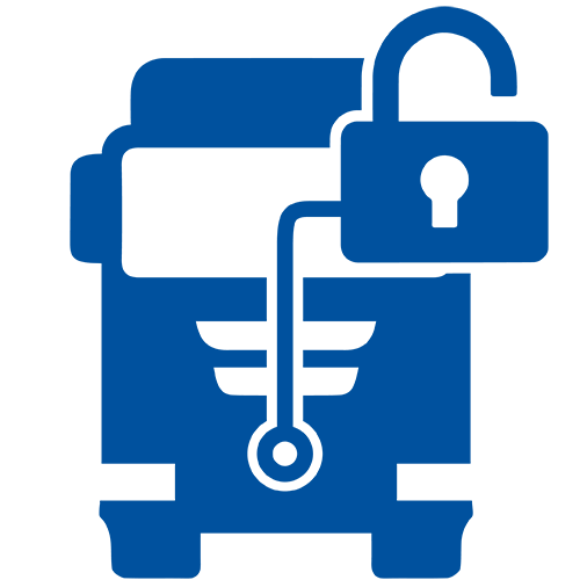 How does the Secure Gateway Portal work?
All available commercial vehicle manufacturers are listed in our online portal. After logging into the Secure Gateway Portal, you can get started with diagnostics right away.
The intermediary WABCOWÜRTH online portal eliminates time-consuming registrations and purchasing processes for certificates from the individual manufacturers.
Do you have any questions?
Contact your WABCOWÜRTH representative or send an email to info@wabcowuerth.com. We are happy to be there for you.
​ ​