Flushing kit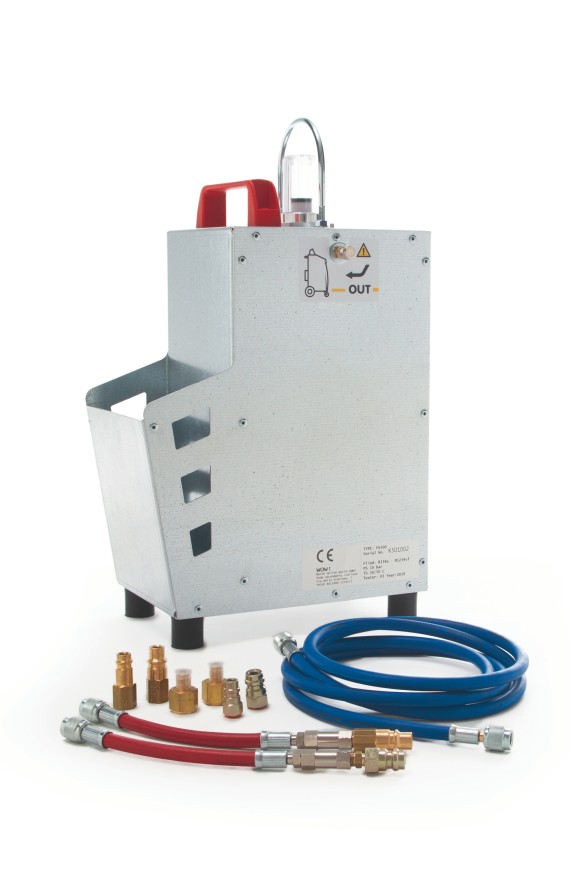 The flushing kit enables the flushing of the refrigerant circuit for air conditioning systems with refrigerant R-1234yf and R134a.
To ensure proper functioning of the air conditioning system, a regular check is necessary.
Flushing the air conditioning system with refrigerants is necessary to remove oil and contaminants from the system.
Replacement of the compressor requires flushing of the entire vehicle air conditioning system and the replacement of oil.
Art.-no.: W067930010
Fully automatic flushing in the circuit with liquid refrigerant against the flow direction of the A/C System
Can be used for the refrigerant R134a.and the new refrigerant R-1234yf
Can also be used for air conditioners with different threaded connections
Flushing kit consisting of:
Flushing kit
Adapter for different refrigerants
Adapter for different threaded connections
Micro-Filter
---
NEW: Accessories for flushing kit - Adapter sets
The compressors cannot be flushed and must be removed!
High and low pressure connections of the compressor must be bridged by adapters to flush the entire vehicle air conditioning circuit.
---
Bracket for flushing kit
Art.-no.: W067130135
Bracket for easy attachment of the flush kit to the A/C service unit
Scope of delivery: Bracket with base plate, 3 fastening screws, 3 washers, lashing strap
​ ​